The 2019 Gold Bull Market
Hard Assets Alliance has been seen on or featured in:
The 2020 Gold Bull Market
Join Hard Assets Alliance and invest in gold, silver,
platinum and palladium right from the comfort of your own home…
Open a FREE SmartMetals account with Hard Assets Alliance and you'll get access to: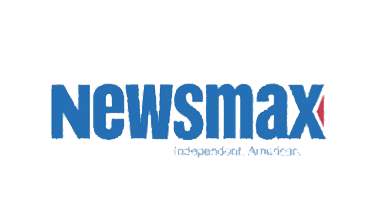 1-877-727-7387 (toll-free)
1-602-626-3022
Easy-to-navigate SmartMetals platform

State-of-the-art website

Competitive pricing on precious metals

Secure domestic and overseas storage in private vaults

No counterparty risk: You own the specific coins or bars you purchase

Unbroken chain of custody: Your bullion is documented and tracked

London Bullion Market Association-approved dealers

Fully allocated bullion: You own whole bars and coins

Non-bank owned vaults that guarantee bullion authenticity

Around-the-clock, armed security personnel

State-of-the-art electronic protection of your asset

Full replacement insurance on your stored gold, silver, platinum and palladium

You can take physical delivery of your metal at any time

Some of the lowest fees in the market
And much more…
You can set up a FREE SmartMetals account in under seven minutes. Once you have your account, you will be able to invest in institutional-grade precious metals.
Here's why that's so important…
In 2019 alone gold went up over 18.2%.
And that's nothing new — gold has been outperforming stocks for some time.
In fact, gold has returned 3x the performance of the S&P 500 since the beginning of this century...
It's no wonder...
Billionaires have been flocking to gold:
Paul Tudor Jones declared gold his favorite bet for the next year or two: "I think one of the best trades is gonna be gold. If I had to pick my favorite [bet] for the next 12 to 24 months, it'd probably be gold."
"I am certainly long gold," said Jeffrey Gundlach, a respected markets forecaster who oversees $130 billion of assets under management at DoubleLine, according to his website.
"Physical gold is the way to go, in my view, because of the incredible increase in money supply," said Mark Mobius, the founding partner of Mobius Capital Partners.
"For the first time in my life, I bought gold because it is a good hedge," Sam Zell, the founder of Equity Group Investments, said in a Bloomberg TV interview. "Supply is shrinking and that is going to have a positive impact on the price."
"[Investments] that will most likely do best will be those that do well when the value of money is being depreciated and domestic and international conflicts are significant, such as gold," Ray Dalio wrote. "I believe that it would be both risk-reducing and return-enhancing to consider adding gold to one's portfolio."
As you can see, some of the smartest investors are betting on gold. And if you want to get in before gold makes its next big move…
Hard Assets Alliance may be the ideal place for you. With your FREE SmartMetals account, you will be able to buy real physical gold, silver, platinum and palladium bullion. This account works a lot like any brokerage account you may have used in the past.
You can simply click the button below. You will be directed to a page where you can set up a FREE account with Hard Assets Alliance so you can buy and own gold right from your computer.
You can get your bullion delivered to you, or you can store your precious metals at one of the six ultra-secure non-bank owned vaulting facilities located around the globe used by Hard Assets Alliance.
Over 16,000 members.